Mike Crawford
Chief Executive Officer
Mike has extensive entrepreneur experience in starting and developing successful businesses.  He attended University of MS Medical Center in 1992-1993 where he completed his EMT degree.  He began his career in the drug and health testing industry shortly thereafter.  He pursued his vision in 2001 and opened MedScreens as a mobile drug testing facility.  Within one year, he had built up enough business to move MedScreens into a clinical facility where they could offer clinical testing services along with the established mobile testing services.  He continues to serve as the CEO of MedScreens and specializes in Forensic Toxicology.
Karen Crawford
Chief Financial Officer
Karen has a comprehensive background in the financial sector.  Her career began in 1979 where she served a family owned business in a variety of capacities including customer service, accounts payable and receivable. She served The Star Herald in account management in 1989 and Lawrin Lamp for the same position in 1990.  In 1991 she accepted a position with a subsidiary of BacorpSouth as a loan officer where she excelled until leaving in 1998.  Karen began working with the Rankin County School District in 2001where she served as bookkeeper until she began her tenure with MedScreens in 2003.  She is currently the Executive Financial Officer at MedScreens where she oversees all accounting operations within the organization including accounts payable and accounts receivable.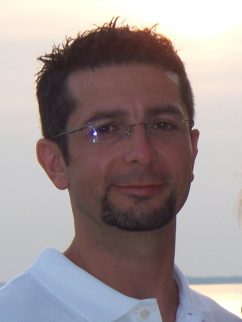 Adam Bell
Director of Operations, Physical Therapist
Adam attended MSU from 1995-2001 where he received his Bachelor of Science in Fitness Management. He attended the University of MS Medical Center from 2001-2003 where he completed his Master of Physical Therapy and returned in 2004-2005 to earn his Doctor of Physical Therapy. He served as clinic manager and physical therapist at a satellite clinic for Baptist Medical Center from 2003 – 2008. He joined MedScreens in 2008 and has served as Director of Operations since. He opened Reliant Physical Therapy in 2011 and currently serves as owner/operator of this outpatient physical therapy clinic in conjunction with his role at MedScreens.
Rob Osborne
Clinic Manager
Rob attended Hinds Community College from 2000-2002 and MSU from 2002-2005 where he completed his Bachelor of Science in Kinesiology.  Rob has been employed with MedScreens since 2008 where he began as a collection and reporting specialist.  He currently serves MedScreens as the clinic manager overseeing the daily clinical activities.